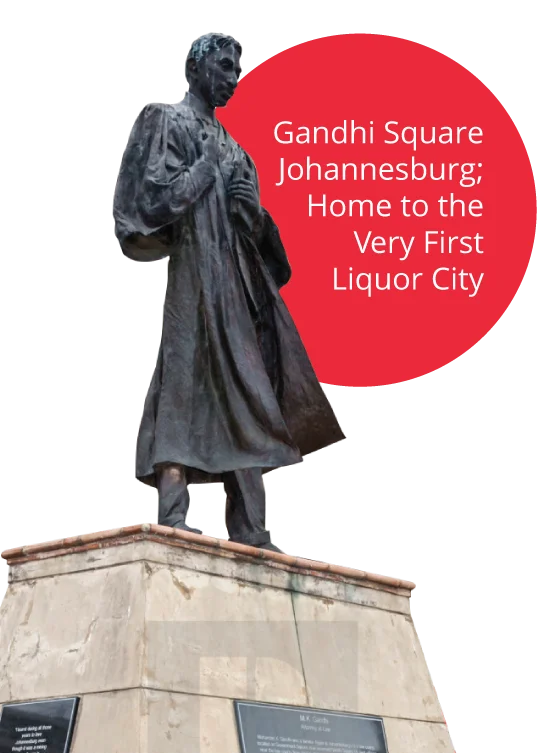 Liquor City's journey began on the 27th of April 1994 with very limited resources. On Freedom Day, the very first Liquor City opened in Sophi town. Manuel De Atouguia, Liquor City's founder, faced many obstacles from the beginning like the support from reluctant suppliers. This store, much like our stores today, was incredibly unique, customer-friendly, conveniently located and boasted a wide range of products for our customers to enjoy.
Manny had worked in retail for several years, and grew such a passion for it that he opened his own store. Like with opening any business, opening Liquor City came with challenges and difficulties, but Manny pushed through holding his dream close to his heart. Before Liquor City, acts of terrorism were inflicted on his previous business, thus Manny had to start over. True to Manny's nature, this could not keep him down.
By 2002, various Liquor City stores were opened around the country; the company had grown a lot since its 1994 opening. In 2003, Manny and his team began thinking of franchising the Liquor City brand; in 2007 this new part of the Liquor City brand began.
Thanks to the help of a dedicated team and franchise network, Liquor City continues to grow throughout South Africa. The brand that everybody loves continues to give a superior customer service and a superior product offering to many of our competitors. This philosophy and culture maintains a healthy relationship with our customers and promotes continuous business from them.
When shopping at Liquor City, you can be guaranteed of the best service and the widest variety!
Liquor City's very first grand opening has significance with South African history. The Liquor City journey began on 27 April 1994 - Freedom Day. The first democratic elections took place on this day after years of struggle and political turmoil. Founded by Mr. Manuel de Atouguia, the company has grown from one small store to an entire empire of liquor stores. Liquor City is now one of the largest independent liquor chains in South Africa.
Liquor City has had a truly iconic look for twenty years - easily identified, even without branding due to its icon and colours. The Chappies chewing gum wrappers from the early 90's inspired the Liquor City logo in terms of colours, with the distinctive red, yellow and blue reflecting this. The iconic Liquor City bottle in the logo is always recognized as part of your favourite liquor store!